605-33 Appi kougen Hachimantai-shi Iwate Prefecture Japan 028-7306
TEL 0195-73-5166  FAX 0195-73-5586
Booking E-Mail kogen@appi-abend.com

Reservation Form

〔 HOME 〕 〔 Abend Express 〕 〔 Mail 〕
---

---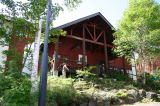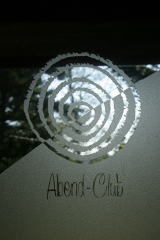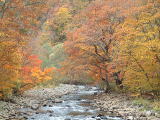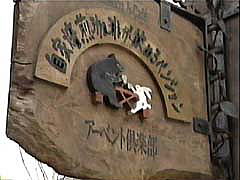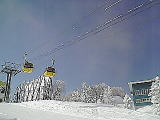 Spring/Summer /Autumn/Winter
Please enjoy comfortable holiday in the plateau enclosed by nature.
The business mind of the chance to touch can be done also to nature in Japan and the culture of Japan.

You can enjoy comfortable time in Abend Club.
We are waiting to prepare good cooking and tasty coffee.
We inform you Ski resort information and we recommend you a good Spa.
It's simple but we want to introduce Abend Club
 

Abend Express 

APPI・abend blog Japanese
Please clik here , we often put many information about Abend Club and APPI Area.。
Pension All days open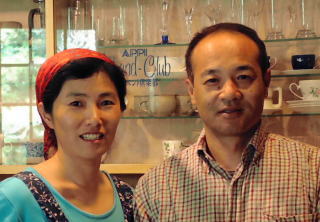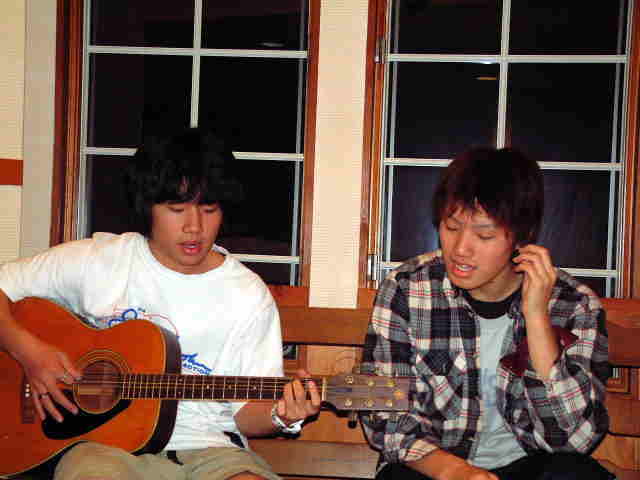 Mr.and Mrs.Suemine。 sons・・・
 Room Twin-2rooms, Triple-4rooms(with bath-1room)
Four-person room ,Japanese room, Capacity 26persons
Facility
 All rooms have Air conditionning TVs, there is a drying room for skis and snowboards.
and there is also maintenance room.
and we have rental skis and snowbords.
We can introduce the local forests,mountains,springs from Spring toAutumn.
The LP Records, BBQcorner, Tools for out side playing,


We take a lot of time for making a nice coffee, to choose nice fresh coffee beans, to roast them, and we can offer you excellent coffee.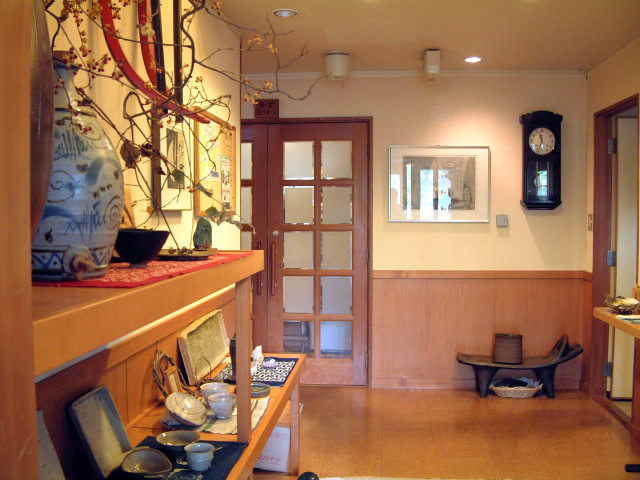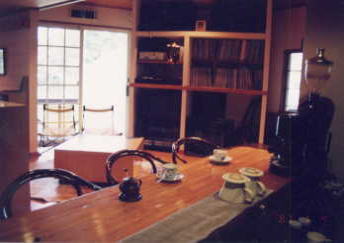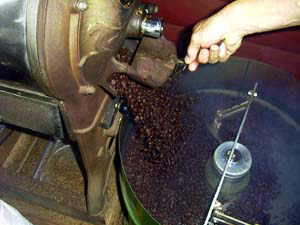 CAFE(AM10:00〜PM4:00  Wed Thu closed
Lodging is all days OK. )
Cafe(Home made roasted beans) opens every day.
We sell beans,please come to us anytime so we cannot only offer a light lunch but also a lunch or dinner, if you'll make a resevation before, please call us.

     ・   We always wellcome cafe and coffee beans customer。

Page of Coffee


We have a coffee school to make a nice coffee and we can send coffee beans to your home.
---
---
 605-33 Appi kougen Hachimantai-shi Iwate Prefecture Japan 028-7306
TEL 0195-73-5166  FAX 0195-73-5586
Booking E-Mail kogen@appi-abend.com

Reservation Form

---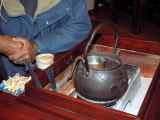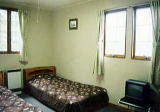 Hotel Inforfoodメニューmation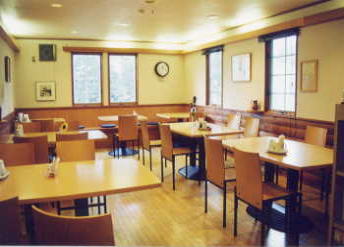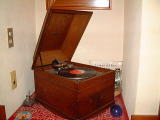 The hotel's inside is woody atmosphere interior, there is a exposition of the woodcut print by Mr.Tomio OBA,and the pottery by Mr.Toyo Kobayashi who lives in Kasama-shi in Ibaragi Prefecture, and by Roy Martin , It looks like a small galery. 
---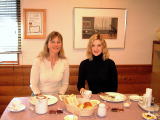 FOOD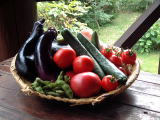 Our home made cooking is the Japanese and Western mixed food. there is a lot of volume and yuu will be satisfied.
Dinner
appetizer, food salade, soup, meat and desert.
We have also good wine, beer, Japanese Sake, etc...

during listening JAZZ LP Records , please enjoy Food & background music.

---

Charge standard Addition two food a night stay8000 yen + consumption tax There is a ski lift discount.
    After dinner
After dinner, When you can listen to JAZZ LP Records, you can liquor or coffee.
Around the Hotel there are a lot of Onsen and Spa, you may take outside bath.
These fee are \400...\600

discount coupon
half price ticket 1-5min by car  
*APPI Onsen Patio* Azumino-yu-Spa *Kamino-yu-Spa  *Frontier-yu-Spa *Iwahata-yu-Spa・・・・・etc
 (20〜60min by car)
 *Shin APPI Onsen*Morino-yu*Matukawa-Spa*Toushichi-Spa*Gozaishao-Spa・Goshokake-Onsen-Spa・Tamagawa-Spa・・・etc 
 Special Onsen Visit
You have to go to secret Spa in the deep mountain, you may take 30min by car and after 40min walk
  APPI -Spa Kusano-yu-Spa
(You need a guide, from Spring to Autum)
Green Tourism Instructor 
    We can make some plans for you and guide you.
Please ask us anything and anytime what and where you want.


---
By
Car


From Tohoku Expwy: 15 mins from Matsuo-Hachimantai IC or Ashiro IC
From Aomori City: 2 hrs to Ashiro IC
From Akita City: 2 hrs 10 mins via Akita Expwy to Matsuo-Hachimantai IC
From Sendai: 3 hrs to Matsuo-Hachimantai IC
From Morioka: 1 hr via Rte. 282


By
JR
Tokyo-Morioka: 2 hrs 21 mins via fastest Shinkansen superexpress train
Sendai-Morioka: 43 mins via fastest Shinkansen superexpress train
Akita-Morioka: 1 hrs 24 mins via fastest Akita Shinkansen superexpress train
Morioka-Appi Kogen: 1 hr via Hanawa Line

By Bus
Iwate Kenpoku Bus buses available from Morioka Station. Call for details.

By
Air
Osaka (Itami)-Hanamaki: 1 hr 20 mins
Fukuoka-Hanamaki: 2 hrs
Nagoya-Hanamaki: 1 hr 10 mins
Sapporo (New Chitose)-Hanamaki: 55 mins
*Buses available from Hanamaki Airport to Morioka (1 hr)